Lucky Stars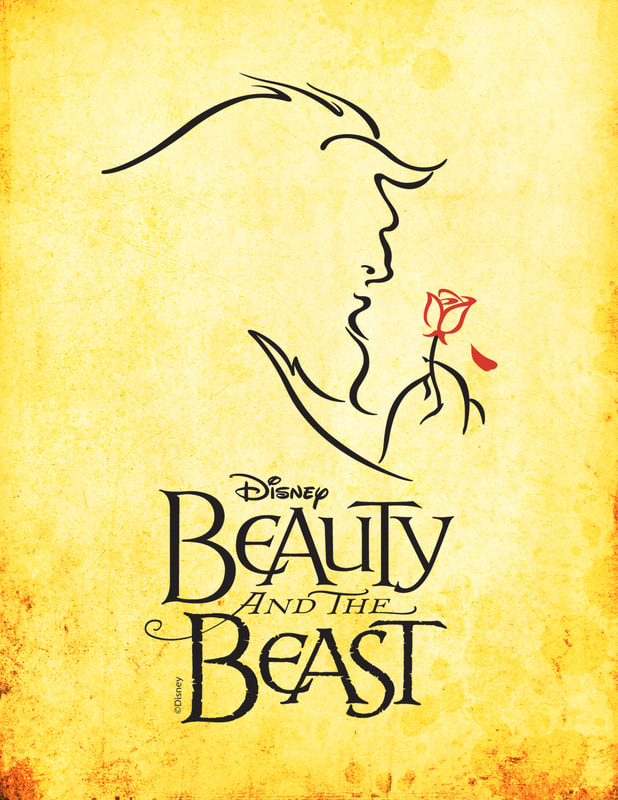 Join Us in 2018
BEAUTY AND THE BEAST

Auditions: TBD
​Session: JANUARY 29 - MARCH 18
MONDAY 3:30 - 6:30 AND WEDNESDAY 3:30 - 6:30
PERFORMANCES: MARCH 16 & 17 AT 7:30 And March 18, at 3:00
In Rococo-era France, an enchantress disguised as an old beggar woman arrives at a castle during a ball and offers the host, a coldhearted prince, a rose for shelter. When he refuses, she transforms him into a beast and his servants into household objects, and erases the castle from the memories of their loved ones. She casts a spell on the rose and warns the prince that the curse will never lift unless he learns to love another, and earn their love in return, before the last petal falls.
Some years later, in the small town of Villeneuve, Belle dreams of adventure and brushes off advances from Gaston, an arrogant former soldier. Lost in the forest, Belle's father Maurice seeks refuge in the Beast's castle, but the Beast imprisons him for stealing a rose from his garden as a birthday gift to Belle. Belle ventures out in search for him, and finds him locked in the castle dungeon. The Beast agrees to let her take Maurice's place.

This wonderful story will unfold before your eyes on stage.

Enroll your child or children below. Once you have paid the tuition I will email you the necessary paperwork for the session. Auditions will take place in January.
---
---